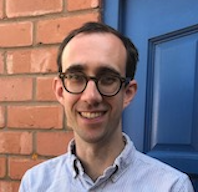 Adam Guy
University of Oxford
adam.guy@ell.ox.ac.uk
Dr Adam Guy is a Lecturer in English at Wadham College, University of Oxford. He was previously the Postdoctoral Research Assistant on the AHRC-funded Dorothy Richardson Editions Project. He has written articles on Richardson for publications including Pilgrimages: The Journal of Dorothy Richardson Studies, Modernism/Modernity, Modernist Cultures, Women: A Cultural Review, and Literature Compass. He is also the author of a monograph, The nouveau roman and Writing in Britain After Modernism (Oxford: Oxford University Press, 2019).
Daniela Caselli
University of Manchester
daniela.caselli@manchester.ac.uk
Daniela Caselli is Senior Lecturer in Twentieth-Century Literature and Culture at the University of Manchester. Her main research interests are in twentieth-century literature and culture, especially literary modernism, critical theory, and gender. She is the author of Beckett's Dantes. Intertextuality in the Fiction and Criticism (Manchester University Press, 2005) and has edited the collected volume Beckett and Nothing: Trying to Understand Beckett (Manchester University Press: 2010). Her second monograph is Improper Modernism: Djuna Barnes's Bewildering Corpus (Burlington VT: Ashgate, 2009). She is currently working on two projects: 'Dante in Modernism', which has received British Academy funding; and 'Littleness: The Child in Modernism'. Preliminary research for 'Littleness' has appeared as 'Kindergarten Theory: Childhood, Affect, Critical Thought' in Feminist Theory. She was a founding member and was the Treasurer (2009-2013) of the British Association for Modernist Studies. She is on the Editorial Committee of Manchester University Press, and is a member of the AHRC Peer Review College. Recent publications include: Daniela Caselli. "The indecent eternal: Eroticism in Djuna Barnes's Nightwood." In Modernist Eroticism, ed. Shane Weller and Anna Katharina Shaffner, Basingstoke: Palgrave Macmillan, 2012. "Geographies of Loss in Djuna Barnes's Bewildering Corpus." In Transits: The Nomadic Geographies of Anglo-American Modernism, 103-122. Amsterdam and New York: Peter Lang, 2010. "The Politics of Reading Dante in Beckett's Mercier and / et Camier and "The Calmative" / "Le calmant"." In The Tragic Comedy of Samuel Beckett, 20-35. Rome: Laterza, 2009.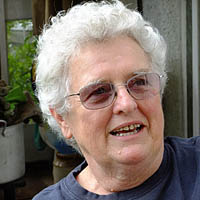 Gillian Hanscombe
gill.hanscombe@btinternet.com
Gillian Hanscombe grew up in Melbourne. She studied English and History of Music at the University of Melbourne and at Monash University. After settling in Britain in 1969, she completed a DPhil on the modernist writer Dorothy Richardson at St Hugh's College, Oxford University. She has worked in higher education, publishing, commerce and journalism, and has been an activist in various arts projects and feminist campaigns. She is the author of the ground-breaking work of criticism on Dorothy Richardson The Art of Life: Dorothy Richardson and the Development of Feminist Consciousness (1982), and co-author with Virginia Smyers of Writing for Their Lives: The Modernist Women, 1920-1940 (1987). Her fiction includes Between Friends (1982) and Figments of a Murder (1995), and poetry Hecate's Charms (1972), Sybil: The Glide of Her Tongue (1992), and The Interloper (1996).
Eveline Killian
Humbolt University, Berlin
eveline.kilian@rz.hu-berlin.de
Eveline Kilian is Professor of English Cultural Studies and Cultural History at Humboldt University Berlin. Her research areas include: Modernism and Postmodernism; Gender Studies (Gender Theory, Queer Theory; transgender, gender-bending; body and gender; gender and ethics); discourse analysis (Foucault); subject formation and narrative; metropolitan cultures especially London. She is the author of a monograph on Dorothy Richardson, Momente innerweltlicher Transzendenz: Die Augenblickserfahrung in Dorothy Richardsons Romanzyklus Pilgrimage und ihr ideenge­schicht­licher Kontext. Tübingen: Niemeyer, 1997. Recent publications include: "Claiming Space: Transgender Visibility in the Arts," in: Transgenders: New Identities and Visibilities, ed. David Coad and Chantal Zabus. Manchester: Manchester University Press, 2012. "Gender and Sexuality," in: English and American Studies: Theory and Practice, ed. Martin Middeke, Timo Müller, Christina Wald and Hubert Zapf. Stuttgart und Weimar: Metzler, 2011. "Queering Gender Studies," in: Travelling Gender Studies: Grenzüberschreitende Wissens- und Institutionentransfers, hrsg. Beate Binder et al. Münster: Westfälisches Dampfboot. "Culture, the Politics of Inclusion and their Spatial Dimensions: London's South Bank," Journal for the Study of British Cultures 17.2 (2010): 117-13. "Ein folgenreicher Paradigmenwechsel: Zwanzig Jahre Judith Butler," Freiburger Geschlech­terStudien (Feminisms Revisited) 24 (2010): 95-108. "Gliding, as if forever': Speed and Movement in Dorothy Richardson's Pilgrimage," Pilgrimages: The Journal of Dorothy Richardson Studies 1 (2008): 27-49.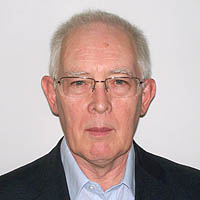 James McLaverty
Keele University
j.mclaverty@keele.ac.uk
Jim McLaverty is Emeritus Professor of Textual Criticism at Keele. His main interests are in the relations between authors and the book trade and in the role typography plays in conveying authorial meaning. He is the author of Pope, Print, and Meaning (2001) and currently serves as a general editor of the seventeen-volume Cambridge Edition of the Works of Jonathan Swift.
Andrew Thacker
Nottingham Trent University
andrew.thacker@ntu.ac.uk
Andrew Thacker is Professor of English Literature at Nottingham Trent University. His main research interests are in modernism, conceived broadly as the literature and culture of the period from about 1880-1950. His is the author of the monograph Moving Through Modernity (Manchester University Press, He was Principal Investigator with Peter Brooker of the AHRC funded Modernist Magazines funded and co-editor of The Oxford Critical and Cultural History of Modernist Magazines 3 Vols. (Oxford University Press, 2009-2014). , He is Chair of the British Association for Modernist Studies. Recent publications include: 'Crossing Borders with Modernist Magazines'. Variants, 9, pp. 197-208; '"Hellhole and Paradise": The Heterotopic Spaces of Berlin'. In: Rosalyn Gregory and Benjamin Kohlmann eds. Utopian Spaces of Modernism: British Literature and Culture, 1885-1945, Palgrave, pp. 141-158; The imagist poets. Tavistock: Northcote House, 2011; (2010) 'Modern Tastes in Rhythm: the Visual and Verbal Culture of Advertisements in Modernist Magazines'. Katherine Mansfield Studies, 2 (2011), pp. 4-19.
The Richardson Editions Project is funded by a major standard grant from the Arts and Humanities Research Council.